http://ozvalveamps.org/betts.html | Created: 3/8/03 | Last update: 14:15 30/09/08
<<<OzValveAmps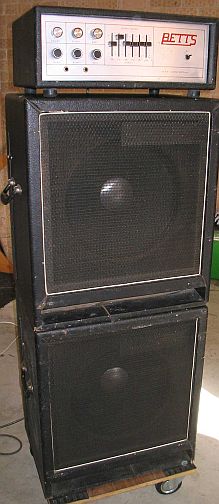 Betts
Peter Betts, Woolongong, c1971 - 80's

Contains:
---
Solid-State Bass
New: 8/7/08

Trevor Tombling writes ...
The Betts amp pictured is a solid state Bass amp with no indentifying features such as a serial no. or even transformer type. I believe it is rated at 100W. The speaker boxes house 1 x 15" speaker each don't know the manufacturer though.

Peter Betts did manufacture some valve amps but changed to solid state fairly quickly. This is the second Betts bass amp I know of but both are solid state.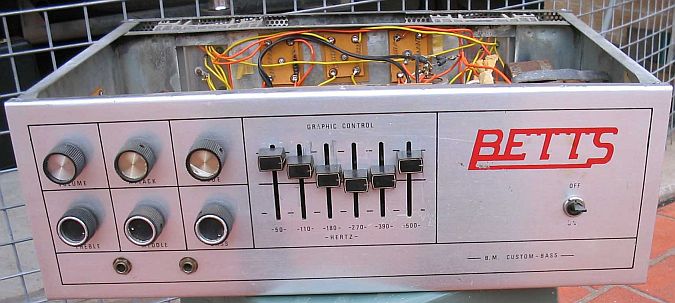 Source: Trevor Tombling
---
Slave
New: 30/9/08

More from Trevor Tombling;