http://www.ozvalveamps.org/calstan.html | Created: 21/07/09 | Last update: 18:27 23/10/09
<<< OzValveAmps
Calstan
New: 21/7/09
Some pictures of a nice Calstan amp, they were mostly known for their car radios but apparently did some amps too.

This is serial number 69102. It has a PF164 power transformer with date 11-58 [Dec 1958] stamped on it. Potted output tranny mounted on the speaker.

Under chassis picture is pre-restoration, most of the wax caps were shot and it got a new input jack with earth shorting plus a fuse in the 240 volt input.

A very hot (and noisy) input with the 6AU6 but nice output with the 6AQ5's cathode biased. 5Y3 in the rectifier. Probably could have done with the gain on the input winding back for guitar.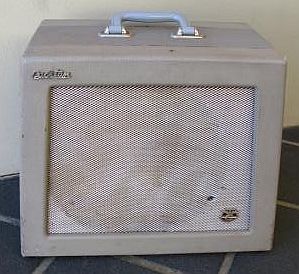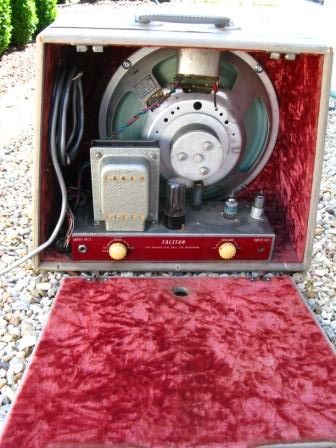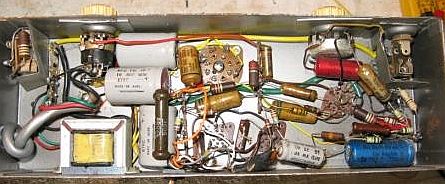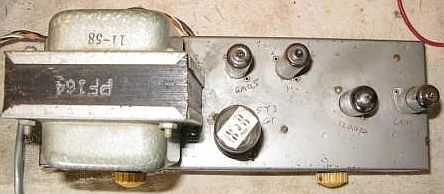 New: 23/10/09

Circuit for the above amp.
Source: Derek Lark
---
If you have any information about these amplifiers please see How to Submit.