http://www.ozvalveamps.org/coltone.html | Created: 27/04/07 | Last update: 23:36 16/05/07
<<< OzValveAmps
Coltone
Typical early 60's Japanese import

---
New: 27/4/07
Stuart Kent writes;
A little practice amp, one 8-inch speaker, uses odd 7-pin tubes... no markings to identify types though. I have seen a guitar carrying this brand name also.

The silver toggle switch was added by a previous owner for on/off (the rocker was obviously defective) and the Echo pedal jack/switch activated a small spring pan located in the bottom of the cabinet, driven by resistive divider from the speaker out and returning via resistor summing to the input!

The speaker was my replacement; the original had a horseshoe Alnico magnet but had succumbed to silverfish.

Tone? kinda dark, fun for loungeroom slide guitar or quiet jazzy chords with a Les Paul on front pickup, nastier with a booster in front.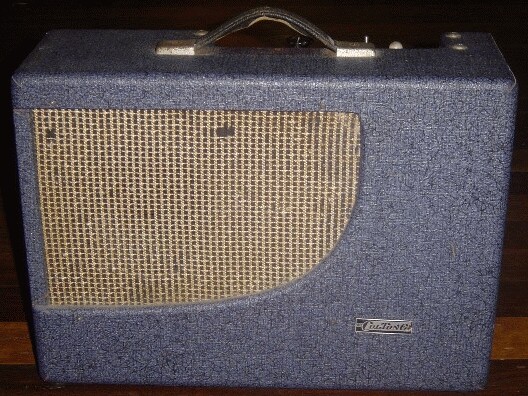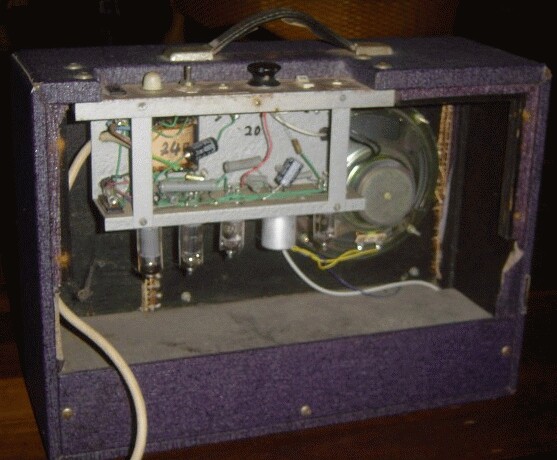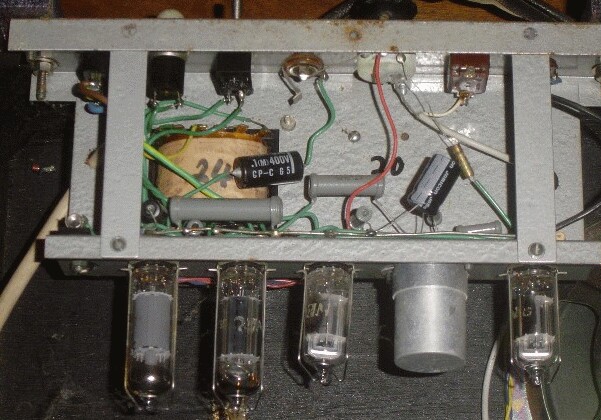 Grey resistors typical of 60's Japanese equipment

(guess) pentode, rectifier, 6AV6, 6AV6

Source: Stuart Kent