http://www.ozvalveamps.org/gunn.html | Last update: 2021/09/24
<<<OzValveAmps
Gunn
Ken Wilson
Gunn Industries Ltd,
64 Grayson Ave,
Papatoetoe,
Auckland, New Zealand

Contains:

---
New: 17/6/11
Jeremy Wilson writes;
My father was a very keen collector of guns and this is the origin of the chosen name. "Wilson" is also a Sept of the Scottish "Gunn" Clan hence the name combined some family history and this explains the spelling. At the time of starting Gunn Amplifiers my father was employed by Jansen and started the business to compete with them. My father died some 17 years ago.
---
Circuits

* Note: with any of the circuits you must also have the component list to identify component values - the circuits only have the component numbers.

Source and thanks to: Clarry Schollum
---
Clarry Schollum of 34AUDIO in NZ wrote (24/9/07):
these were built in Auckland by Ken Wilson (died years ago) Have factory data / schematic for Gunn Classic (1976)
---
100 Classic 2x12 combo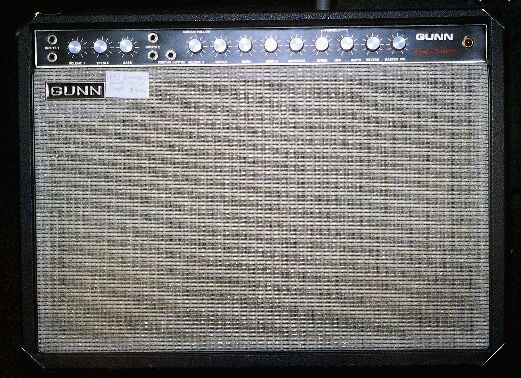 Examined one of their 100 watt heads in the Music Swop Shop. Both the valve lineup and the size of the transformers really look the goods for 100 watts. A very solid head.

---

from New Zealand Musician magazine, Vol. 8, No. 3 June/July, 1999
Matt's Speaker Facts
By Matt Hennessey
"Old Kiwi Valve Guitar Amplifiers"

Gunn 100
The amp I tested used 3 x ECC83, 1 x ECC82, and 4 x EL34 output valves. The power amp circuit is similar to some 200 watt Marshall types. The two channel amp had simple tone controls on channel one and Marshall type tone controls with a simple foot switchable gain boost on channel two. Gunn made a variety of 50 and 100 watt amplifiers, some in combos.

---


Price Paid: 200 ($NZ) used 
Made around 1979.

All tube design with reverb, tremolo and two channels.

Submitted by Adrian
Source: Harmony-Central

---

Price Paid: 400 ($Aud) used 
It came with a 4x12 cab.
Submitted by David 
Source: Harmony-Central

---

Price Paid: 100 (NZ) 
2 channels
vol treble middle bass and presence
Alron 4 x 12 cab
Submitted by Allan Roper 
Source: Harmony-Central

---

Price Paid: 200 (NZ) used 
New Zealand made amp early 80's
no reverb,
no head phone jack,
2 main speaker outputs
2 inputs 
Marshall 4x12 cab loaded with celestion classic lead 80's

Submitted by matt at 02/13/2001 03:33 
Source: Harmony-Central


---
Updated: 2021/09/24
Warner Kickartz has sent in a gallery of a repair from NZ.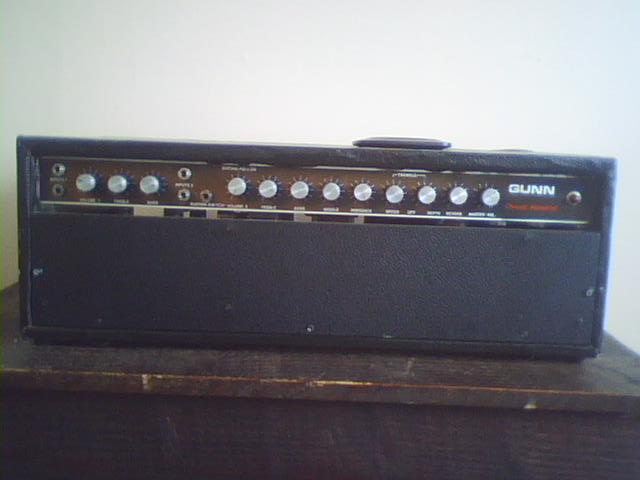 Note the offset carry handle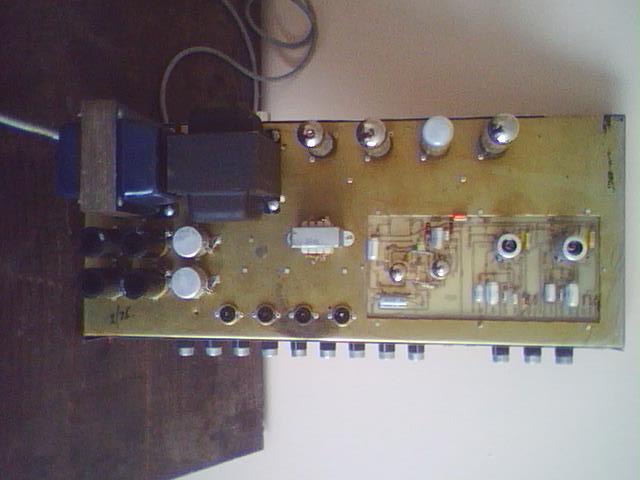 Spot the gassy valve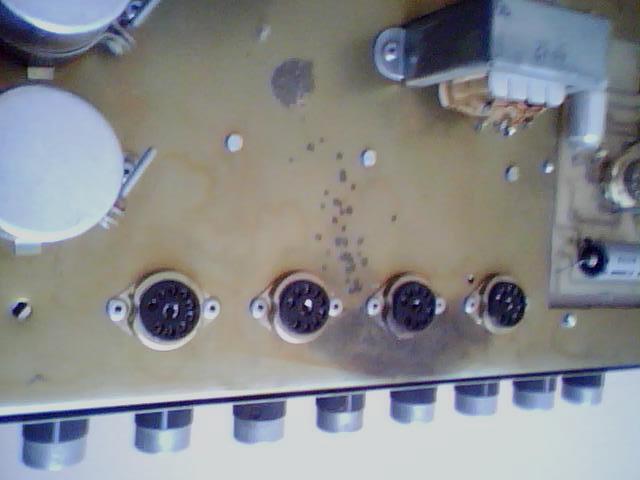 The silver getter in the valve crown turning white (above and below) is a certain sign that air has got in.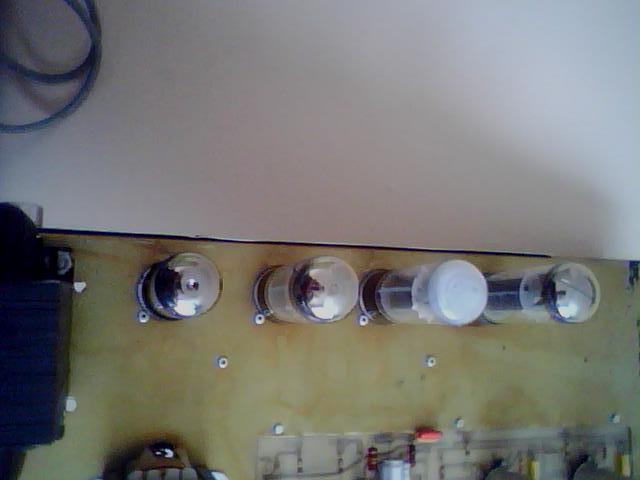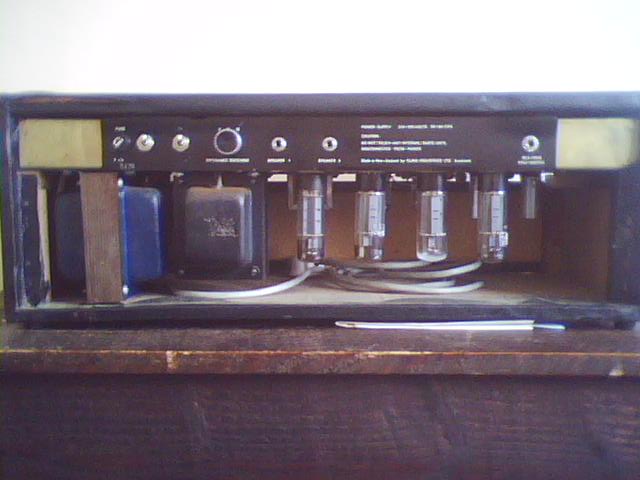 There are two good reasons for putting the output transformer at the other end - less hum pickup and physical balance.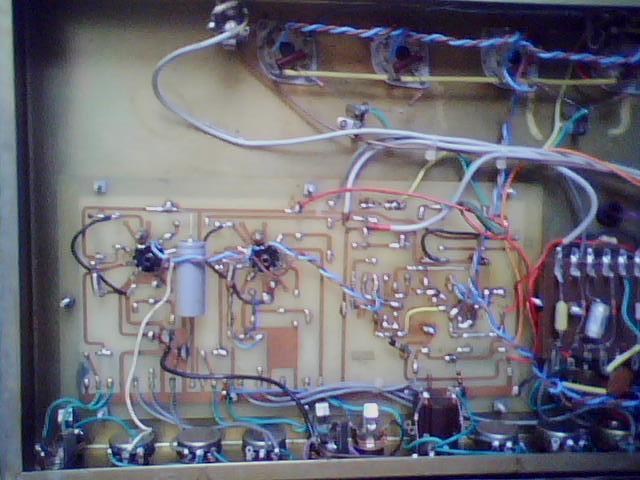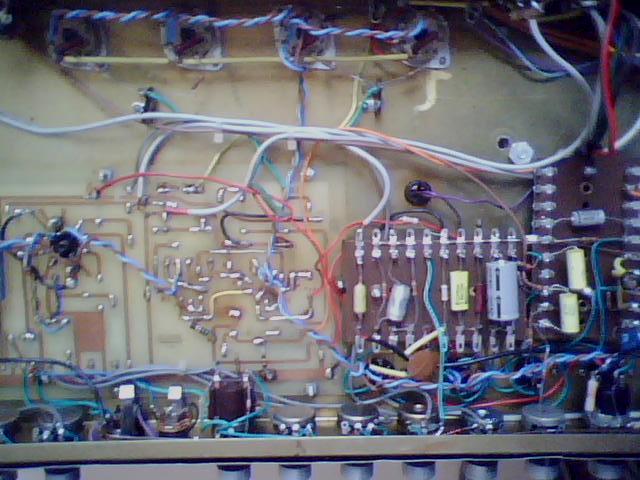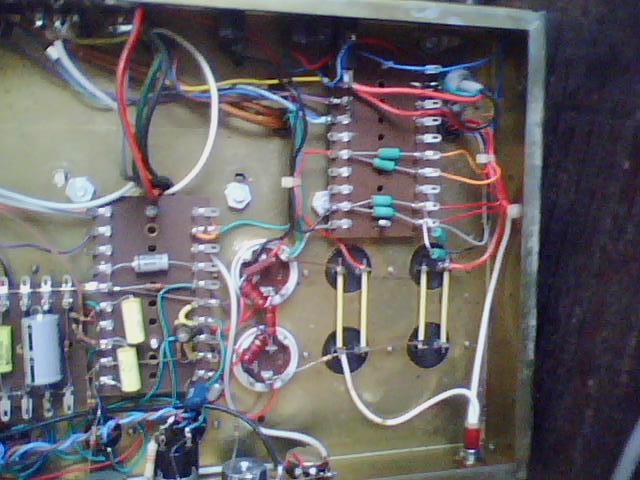 Source: Warner Kickartz
---
50 Head

Price Paid: a few hundred dollars NZ used 

50w all-tube amplifier, probably in the 70's.
Around 25-30 years old.

Large, about a metre and a half long and fairly hefty.

Two channels (each with twin inputs)
each with separate volume knob,
Channel 1 has a blunter, low-end feel to it,
 would suit a bass guitar. 
Channel 2 is more high gain, with a crisper,
 treble tone.
Treble/mids/bass and presence control,
Power and standby switch.
Two speaker outputs (one primary, one secondary)
 16,8 or 4 ohms.

Submitted by Ben Lane at 02/01/2004 13:46
Source: Harmony-Central

---

Price paid: $22
2 channel,
2 (what looks like) GEC KT66s.

From: Brad/Matt Parker Thu Dec 13, 2001
Source: ANZamps