http://www.ozvalveamps.org/martstone.html | Last update: 2017/12/13
<<<OzValveAmps
Martstone
Martstone Amplifiers is a small niche company run by Marty Shields and located Melwood, Victoria (see Tech listing), who are building modern valve guitar amps. (contact)
---
2017/12/13
The Roly Roper memorial amplifier, built by Martstone.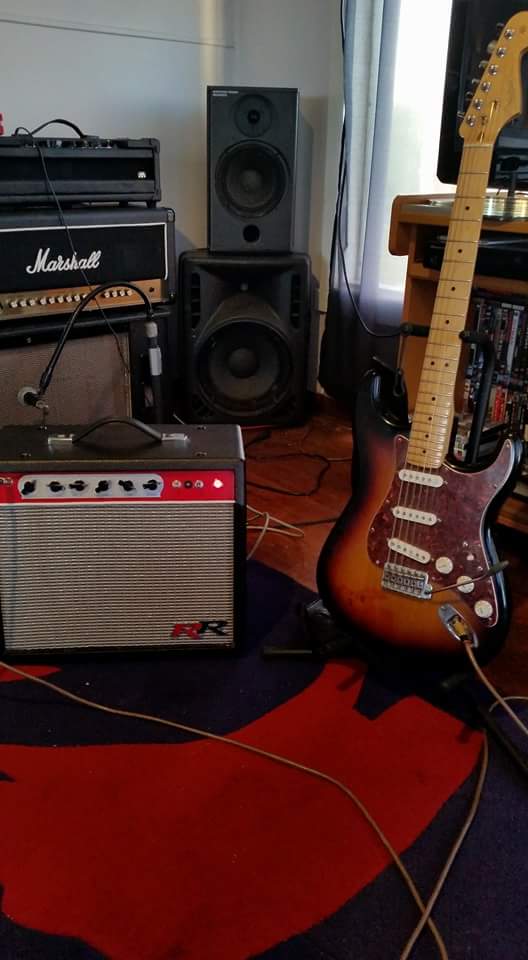 ---
2010/05/04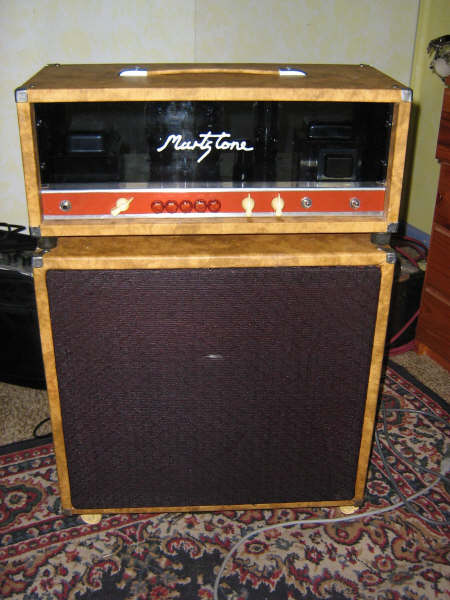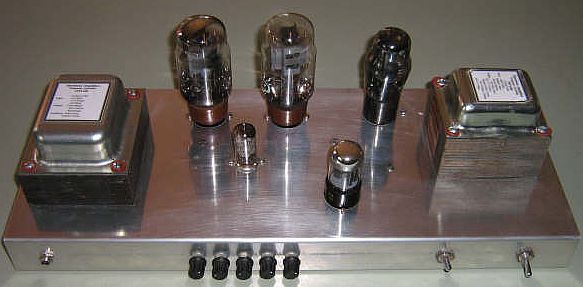 ---
2007/03/04
Hi Roly, thought you might like this bit of Australiana. This is an example of what can be done with a couple of ASTOR A-2 preamp modules, sourced from a skip at ABC Studios!

The sound is somewhere between a Neve 1272 and a Chandler TG, not as fat as the TG 2, but very nice germanium sound!
Marty Shields
---
Marty takes up the story...
Along with the service and repair of all types of pro audio equipment Martstone is dedicated to the design and manufacture of class-A sound equipment.


Click for full size 50kb jpg

Our Amplifiers are unique and through design innovations combine cutting edge semiconductor technology and hookups with the sweetest linear class-A bias valve power amps.


Click for full size 50kb jpg

The amps are hand built using local manufactured parts wherever possible and have an incredible dynamic range that makes for unique and almost unlimited tones.


Click for full size 30kb jpg

If anyone would like to play one of these babys, or get their gear repaired or tweaked, they can arrange a test drive by emailing us, or calling Marty Shields.

| | |
| --- | --- |
| Thomas Reid | Phill Manning |
---
807 "Lounge Toy"
2006/01/19
Marty writes:
Built here out of spare parts, it's 50W per channel, uses 79's for phase shift, and 6SN7 for compression stage, with transistor pre! Nice pa, with colour.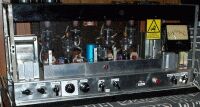 Here's the original circuit for our lounge toy, built from s/h, and surplus parts onna friday! We changed the 12AU7's to 6AN7's, and the amp has been used in our studio for a party PA for 3 years or so.
---
KT66's